A legacy gift to the Health Services Foundation isn't just a donation to improve local healthcare – it is an investment in where you live.
The healthcare system's needs and demands are ever-growing. The generosity of donors like you is crucial in helping to maintain and enhance our local healthcare services and programs here, in the place you call home.
Leaving a legacy donation in your will is possibly the most personal and important donation you will ever make. It clearly lays out your final wishes to the loved ones you leave behind. Leaving a legacy donation to the Health Services Foundation of the South Shore gives you the ability to continue to help your family, friends and neighbours long after you are gone.
A donation in your will contributes so much to the health of our communities – not only when it is given but for years to come. Every gift of every size makes an impact in our local hospitals and the level of healthcare we can provide rurally. Gifts of stock, cash and a percentage of estate (residue) are common forms of gifts seen in wills. If you are unsure how to leave a Legacy Gift, have a consultation with your lawyer or accountant.
So many have been touched by the care and compassion they or a loved one has received at either South Shore Regional or Fishermen's Memorial hospitals. You can designate your gift to either hospital location.
How others have left final gifts to us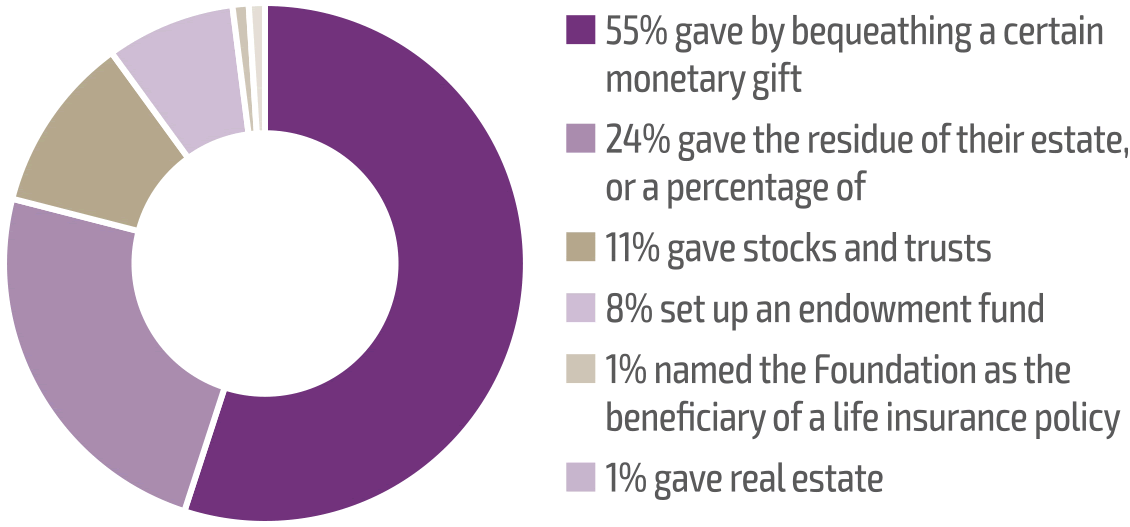 Planning your will is often a large undertaking and one that needs some investigation and conversation. I would be happy to meet with you, in confidence, to discuss the ease and benefits of leaving a final gift to charity.
Arleen Stevens
Executive Director, Health Services Foundation of the South Shore
902-543-4604 ext. 2542
arleen.stevens@nshealth.ca